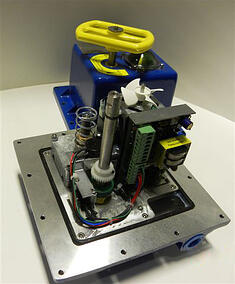 "Digital Fieldbus Technologies Catch Up to Valve Actuators and Positioners"
Fieldbus is the name of a family of industrial computer network protocols used for real-time distributed control, standardized as IEC 61158.
Advanced digital fieldbus technology has been successfully used in oil and gas, petrochemical, pulp and paper, and other industries. This technology has also been implemented increasingly in the fossil fuel power industry.
Digital fieldbus technologies have finally caught up to valve actuators and positioners, providing a host of benefits in process plant applications. For example, I/P converters in analog systems convert 4-20 mA to 3-15 psi, but digital systems can convert fieldbus input signals directly to 3-15 psi. This allows use of a smart manifold to control multiple air-operated valves.
With analog outputs, each valve requires a 4-20 mA output from the main control system, with corresponding output wiring from the control system to the valve's 3-15 psi I/P converter.
"Up to 16 I/P converters can be ganged together in a single manifold, with one fieldbus cable and digital signal controlling operation of each," says Frank Latino, the product manager for valve terminals & electronics at Festo Corporation.
"Digital data is easier to use than analog, since it's no longer necessary to convert a 4-20 mA signal. One can instead send a digital signal representing 12.3 psi or 745 mbar, for example. Each I/P has internal closed-loop control, so setpoint pressure is locally maintained with accuracy under 0.3 psi," he adds.
A digital fieldbus output can be used to drive a valve to its desired position, and a digital positioner can inform the control system if that position has been attained. "Our digital positioners feature high accuracy because of the use of embedded sensors for valve position and air pressure measurement," notes Niklas Lindfors, product manager for Neles smart products at Metso Automation.
"Smart positioners enable users to push the limits of control valve performance, reducing raw material consumption and improving end product quality. A unique second generation of diagnostics allows the collection and analysis of the control valve assembly's performance while the process plant is running, and also stores information in the positioner memory for analysis," he continues.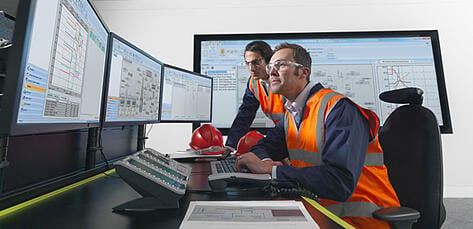 "The next generation of valve diagnostics enabled by device type manager (DTM) technology delivers refined diagnostics information in a user-friendly manner. A performance view includes a graphical index on overall valve control performance—and also on valve, actuator, positioner and environmental factors. Pressure information, as well as deviation between the setpoint and actual position of the valve, is also shown graphically," concludes Lindfors.
When the actuator and the positioner are digital, then closed-loop digital control becomes feasible. "Recent innovations have added and enhanced several internal variables within the positioner, such as speed, position and pressure, to form multiple closed-loops for local control within valves," explains Scott Wilkerson, the senior product portfolio manager for host integration at Flowserve.
"Advances in field device tool (FDT) and DTM technologies have provided a standardized communication and user interface between host systems and field devices. DTM software continuously captures rich diagnostic data from the valve, actuator, positioner and control signal while the process is running—and allows displays of these data in an intuitive graphical user interface," notes Wilkerson.
Digital advances have also improved maintenance. "While advanced control valve diagnostic tools have been around for some time, only recently have improvements in mobile handheld devices made it possible to quickly and easily take those advanced tools into the field without requiring a laptop computer," observes Ken Hall, senior manager for Fieldvue integration at the Fisher Controls division of Emerson Process Management.
See blog article on "How to install 4-20 mA positioner in Indelac electric actuators"
"These devices enable users to locally set up, calibrate, validate and troubleshoot the control valve assembly. These modern mobile valve maintenance tools make troubleshooting of problem valves quicker, easier and more reliable due to advanced field diagnostics. Easy to perform yotal scans and predefined step studies that validate valve assembly performance increase reliability," adds Hall.
Publication: www.controlglobal.com