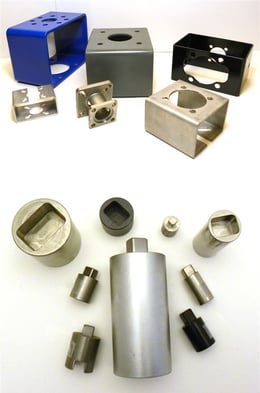 Indelac's mounting kits and linkage kits are manufactured from 300 series stainless steel and all fasteners provided are also 300 series stainless steel. These kits are manufactured on precision machine tools assuring perfect alignment between the actuator valves and the actuator on every kit.
Product offering includes, but not limited to:
Stainless Steel Couplers
Stainless Steel or Carbon Steel Brackets
Valve Stem Inserts
High & Low-Temperature Mounting Kits
Free Standing Valve Extensions
Ball, Butterfly, Choke, Gate, Plug, Trunion Ball Valves and Dampers, we can automate them all!