It is increasingly evident the importance actuators have in the oil and gas industry. Actuators play a vital role in virtually every aspect of operations at every refinery. With the recent decline of gas prices in the United States, it is important to understand what this means for the oil and gas industry as well as for other flourishing American industries depending on the oil and gas.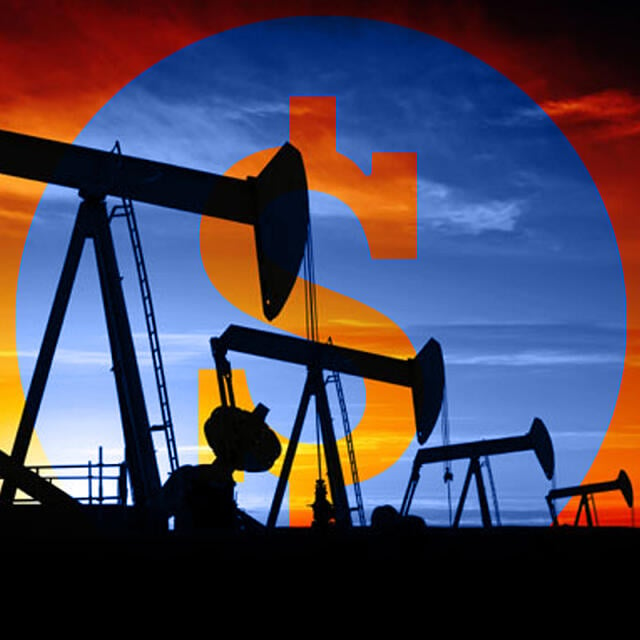 First, we must understand that oil prices and the U.S. dollar are inter-related. Thus meaning the U.S. dollar helps to keep oil prices at a lower cost. There has been a combination of strategic manipulation as well as a level of economic fundamentals that have contributed to the decrease in gas prices.
For the industry, an oil price decline could damper the growth of some businesses. With many situations there are pros and cons that play into the scenario. In the industrial industry there may be a change in customer income, therefore there may be an increase in customer business, consumption, and service.
The plus side comes for low to middle income families in which fuel cost that are on the lower spectrum provide a larger disposable income. For industries such as the retail industry there will be a presence of more dollars spent. Other businesses will also see a relief from energy prices.
Oil Price Effects
The major concern with oil prices, high or low, is the impact it has on energy-related clients. Congress did approve tax extenders for 2015 and employment is on the rise. The stock market is currently being run at a record breaking stock streak and being run by many Americans who have a greater sense of security. Many industries are above their 20 year averages due to ongoing economic growth and this is showing itself in capacity utilization rates. The downside comes to oil producers, manufacturers, those with heavy investments in the oil industry, small fabricated metal shops, wholesale distributors, equipment manufacturers, etc.
A country such as China is slowing in their ascent, but their industrial production is rising. Indelac Controls recently opened an office in China which is an indication of the industrial production being on the high in countries such as China.
Actuators in the Oil and Gas Industry
Actuators in the Oil and Gas industry provide durability, reliability, and a level of safety. Depending on the level of automation and the size of the operation it is estimated that there are around 1,000 actuators in a typical refinery. Indelac actuators can be found in refineries all over the world stretching from Texas to Canada to Asia and locations in between. Our actuators may be American made but they can be found in many places worldwide.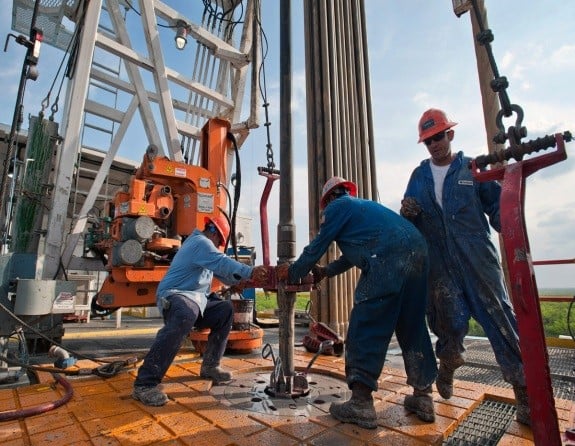 The oil and gas industries and activities continue to grow daily. Process automation and instrumentation companies are currently calling a lot of attention to these activities, which emphasizes the industries capabilities in this vastly growing market. There are many current conversations taking place in regards to the falling gas prices. These conversations lead to the reasons why many companies need to pursue the automation industry even more. The continuum of low oil prices more than likely will result in a drop in industry spending.
Offshore developments are often dominated in deep water by subsea solutions.
Check out our previous Indelac Blog to learn more about offshore drilling!
Pipelines and Storage
Storing and loading oil as well as liquid gases is something that occurs in various storage and export facilities around the globe. These facilities have a high demand for actuators and valves. Actuators provide control of multiple products, capability of emergency shutdown at a fast pace, accurate monitoring and control, a continuous visibility of operations, and a high level of safety.
Check out our previous Indelac Blog to learn more about pipelines and safety!
Drawing Conclusions
While many people are enthused about the falling of oil prices it is important to keep in mind the businesses that depend on oil and the cost that correlates with those prices. However, it is also important to remember the best opportunities in 2015 will be in North America due to its diving growth for the larger global economy. We will take the pros with the cons.