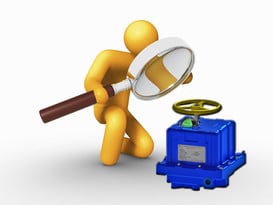 A growth in oil exploration activities, investments in new refineries, and modernization of existing facilities will stimulate the use of valves and actuators, particularly in emerging markets such as Latin America and Africa. In Latin America, demand from the offshore oil and gas industry is expected to fuel the valves and actuators market. In addition to demand from emerging economies, control valve manufacturers will find growth opportunities in North America and Europe due to end-user preference for greater process automation.
New analysis from Frost & Sullivan, Strategic Analysis of the Global Industrial Valves and Actuators Market, finds that the market earned revenues of $19.51 billion in 2013 and estimates this to reach $25.95 billion in 2018. The study covers the oil and gas, power generation, chemical processing, mining and metallurgy, and water and wastewater end-user industries.
According to the report, the water and wastewater industry will offer significant growth potential for valve and actuator manufacturers in Asia-Pacific, Africa and Latin America. Due to the growing population and fast urbanization in these regions, water shortage and the need to provide purified and portable water for human consumption have led to the setting up of desalination plants, boosting the use of valves and actuators.
Despite this demand, valve and actuator manufacturers are likely to see a loss of revenues due to political instabilities in countries such as Iraq, Iran, Sudan and Syria. Moreover, the global financial decline has bound end users to defer or delay new projects and focus on maintaining existing equipment rather than purchasing new valves and actuators.
Finally, valve and actuator manufacturers need to invest in Research & Development to supply a comprehensive solution complete with advanced monitoring capabilities.