Entire actuator or automation package replacement can be expensive and time-consuming. In-field repair and modification can allow to resume operations in the shortest time and at the lowest expense. The 5 criteria below are crucial to selecting an industrial valve actuator repair company that will minimize downtime and restart production process quickly.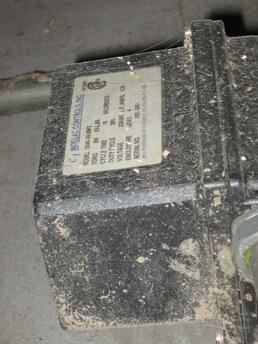 1. Actuator Parts
The most important criterion for actuator maintenance is establishing good relationships with manufacturers. Because shipping parts takes time and create extended downtime, it is better to work with companies that receive authorization from the manufacturer and are qualified to modify actuators. That means that these distributors and OEMs meet the rigorous standards of the manufacturer. With firm OEM/distribution relationships in place, local companies can maintain an inventory of parts common to the needs of their clients. This significantly reduces downtime and provides ready-to-go replacement materials that solve common problems. Also, OEM/distribution alliances provide a valuable feedback for manufacturers to nurture their continuous improvement.
2. Expedited Field-to-Shop Repairs
When parts are not on hand, the contingency falls on the shop to repair the actuator. With expedited shipping (UPS Red for instance) a defective actuator can be coming in first thing in the morning and leave at the end of the same day to serve its second life on the field. Modern in-shop repair and testing should ensure the highest confidence in actuator quality. This includes torque testing, fail safe testing and eventually valve mounting and calibration.
3. Qualified Technicians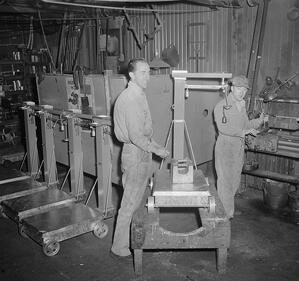 Another factor that can slow down industrial valve actuator modification and repair is the experience of the operator performing the maintenance and as well as the qualification of the technician I charge of troubleshooting the actuator in case of problem. Experienced service technicians perform work right the first time without avoidable delays. Most manufacturers can provide training for installers or for the end users of products. They provide both on-site product instruction and training sessions conducted at the shop. These "hands-on" opportunities allow full comprehensive learning of operation, testing, and troubleshooting to inform technicians on use of the actuator in the field.
Finally, knowing proper sizing, selection and installation procedures can mean the difference between a successful installation and one that fails.
4. Proper In-Field Equipment
Sometimes, actuators are not accessible and special equipment is required to reach them. Other times, electrical testing equipment needs to detect fine tolerances within the automation process. From major fieldwork to fine-tuning, it is necessary to have the right equipment on hand. Most of all, travel can be the greatest time-consuming aspect of the job. That is why having the right equipment within reach the first time can remove substantial downtime.
5. Computer Tracking
Every automated valve has to be considered as part of a process system. By tracking the performance of every single control valve and actuator of the plant, a company can detect patterns, create reports, plan maintenance and forecast upcoming needs. Computer tracking and reporting can reduce costs by matching better parts to the process needs. Also, interruption of service is further reduced because exact parts and maintenance can be predicted based on previous records.
Conclusion
Total valve and/or actuator replacement should be the last option. By picking a company with the right expertise with in-the-field repair, expenses and downtime can be kept to a minimum without sacrificing quality or safety.