Continued advancements in technology have undoubtedly touched almost every aspect of human lives, giving us more convenience, variety and function than ever before. Recently, even pumps and industrial valves systems have been revolutionized, making them more flexible and effective.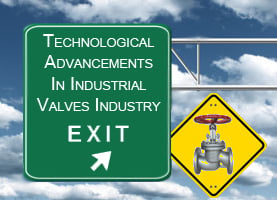 Composite materials (more) now represent a primary and major opportunity for the industrial market. Based on their success in the automotive and aerospace departments, they're paving the way with enhanced benefits that could spread to many other areas.
The Traditional Option
For years, the increasing costs for raw materials used in traditional valves has led to a gradual relocation of non-critical manufacturing methods and processes. Innovative experimentation, cutting-edge technologies, and a better understanding of physical and chemical properties has allowed composite material technology to supersede most of these expensive traditional options.
In the past, traditional valves were often produced using construction materials such as iron, stainless steel and metal alloys. Although these materials still play their part in providing solid structures and systems to fit various needs, they have become insufficient for the preferred qualities of the water industry.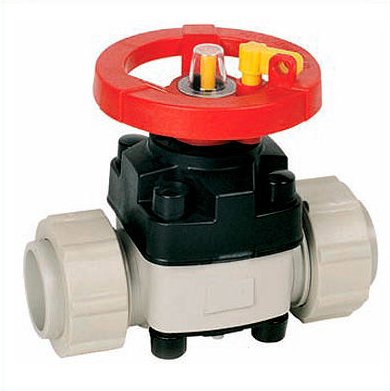 With recent innovations in polymer technology, as well as thermoplastics that have been incorporated with robust mechanical properties, engineering valves in such a way that they could serve a variety of these water-related tasks has become possible.
These changes have had a huge impact on the design, sustainability, performance, and costs of water valves. The specific qualities of composite materials are a perfect match, and progress in this area has been extremely fast in recent years.
The major reason for this has been that the properties of composite materials, particularly their chemical and physical manners, have been so enhanced that they can deliver comparable performance to traditionally resilient metal of seated butterfly industrial valves.
The Changes in Properties and It's Bragging Advantages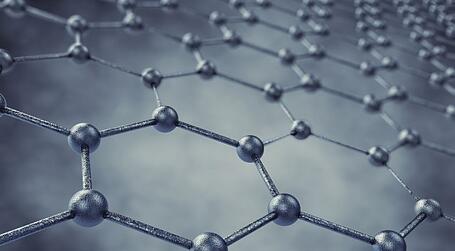 As with most advances, even new materials require and demand new ideas for their further development. In this manner, the adaptability of composite materials, that allow them to be completely molded in every aspect of their design, has made it possible to reduce and even eliminate materials that are not necessary when it comes to creating hollow sections within the body of the valve.
Although plastic valve designs already employ hollow sections, these are usually on the exterior of the valve body, allowing for convenient and efficient collection of dust and dirt.
Composite materials also meet all the necessary sustainability requirements of the industry. This is done through reductions in raw metal materials, low mass, and the low thermal conductivity of the material, offering considerable savings in energy, transport, application, and production.
The quarter-turn industrial butterfly valves are an excellent example of the impressive improvements that have come about due to the mechanical, chemical and physical properties of composites. These now ensure performance of the same, or even better, level than a metal resilient seated valve. It has also been affirmed that this revolutionized system can offer reductions in weight and allows better resistance against corrosion.
In addition to this, important and crucial characteristics such as its tensile strength, modulus, and elongation allows the construction of a composite that performs more like traditional valve materials than conventional plastics, which composites are sometimes mistakenly compared to.
Significant Benefits in Terms of Finished Products
When it comes to the choice of low mass materials, composites provide a number of advantages, particularly in heavily manufactured and sophisticated products. In valve applications, the possibility of reducing the amount of structural pipe needed for support in a typical process installation can be easily recognized.
Other benefits can be found valves produced from composite materials are connected to plastic tanks or pipes. It can also make valves more suitable and applicable to pipe lines.
More benefits are also reflected in its lower fuel consumption costs particularly during transport from the production plantation to the site. It has also been observed that these systems present lower installation fees.
Moreover, with regard to its chemical resistance, the performance of composite materials can be compared to the kind of stainless steels that are used in the best performing situations. High-end and mid-range composites are more than capable of demonstrating outstanding performance in aggressive and harsh environments.
Since these types of industrial valves are corrosion-resistant, they also do not require the additional protective layers of paint that can become damaged by impacts, and thus do not require much of the maintenance and supervision of traditionally-made valves.
Other noted benefits include low thermal conductivity as well as the presence of internally reinforced hollow-body sections that enable a diminution of process heat loss and obviates the need for insulation and lagging, as well as heat tracing through its valve jackets. It should also be mentioned that low thermal conductivity reduces the chances of exposed risks to processes of freezing, or other flow problems that may arise from heat loss.
With these enhancements in industrial valve technology; homes, offices, restaurants, and even huge infrastructures can directly benefit from its numerous features, and enjoy a far easier and less troublesome experience when it comes to their internal pipeline and water structures.
As these technological innovations aim to address the previous lapses and problems found in traditional valves, general users can also expect huge changes in terms of maintenance requirements and demands. These include a massive reduction in costs over a longer period of time.
When compared to previous designs and models of this specific system, manufacturers, engineers, and users alike can easily notice and experience the benefits of these newly introduced valves. Designed to accommodate greater demands and solutions, they can have a positive effect regardless of the industry.
Article written by Chris Pentago / ValvesOnline.