Selection Guide on Electric Actuators
Selecting the right electric actuator for your application is an important process with a range of considerations. To make certain that your process is meeting the highest production and safety standards, you should be sure that you've carefully considered all of the necessary factors in terms of both required function as well as the environment the actuator will operate in.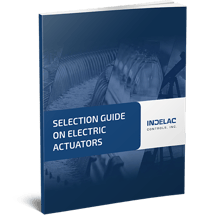 Our Selection Guide on Electric Actuators details factors that are essential to consider when choosing an electric actuator, such as:
Electric Actuator Fail-safe functionality
Available power supply
Environmental factors
Examples by Industry
Fill out the form to the left to access the eBook.